A wireless network is a must-have investment for businesses. It provides several benefits and is critical for productivity, collaboration, and everyday operations. As a business, you want to get what you pay for and have your wireless perform as well as possible to avoid losses caused by poor connection and ensure operations go smoothly.  
To identify and fix problems with your wireless network and optimize your setup, you need a wireless site survey — a performance analysis.
WHAT IS A WIRELESS SITE SURVEY?
A wireless site survey analyzes your current wireless setup. It looks at various factors that affect your system's performance, such as access point placement, walls and materials that block signals, and network interference. 
When you have an engineer assess your wireless network performance, they will analyze the following: 
Your RF network's coverage and capacity, access point distribution throughout your premises, and where users need Wi-Fi 

What's happening within and around your RF environment that might be affecting its performance 

Determine appropriate density for both device count and application performance 

How access points and antennas were mounted, and their orientation 

Cabling infrastructure that supports network backhaul 

Your WLAN's design and configuration, including power settings, channel arrangement, data rates, and other factors that affect performance 
The engineer will likely also request an overview of the switching infrastructure you use for handling network traffic.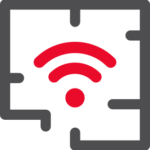 WHY IS A WIRELESS SITE SURVEY CRITICAL?
A wireless network performance assessment examines every part of your wireless system and gives you a complete picture of how each part affects the system. It's needed to find sub-optimal configurations and components and tell you how to improve them to make the whole system work better.
WHAT DO YOU GET AT THE END OF A SITE SURVEY?
After the wireless site survey, the engineer will give you a Wi-Fi assessment report with: 
An overall summary  

A comprehensive list of the findings, itemized and noted with what the engineer found to be of concern 

A list of recommendations for improving your network's performance. It details the changes, why they are needed, and how they'll improve your system's performance. 
A Wi-Fi performance assessment, also known as a wireless site survey, aims to identify any issues with your wireless network and resolve them. An assessment service will improve your wireless network performance, extend your system's lifespan, and increase its viability for conducting operations when you expand your business.
WHEN SHOULD ASSESSMENTS BE PERFORMED?
Wireless site surveys are performed when modifications are made to your system, you are experiencing ongoing connectivity challenges, or you simply want to confirm that your wireless network is performing up to current standards and capabilities. System modifications that could trigger a site survey include new hardware installations, adjustments made to the hardware, and the updating of drivers, firmware, and software. That way, you can compare your system's current performance to its past performance.
WHAT'S INVOLVED IN AN ASSESSMENT?
Wireless network performance assessments involve the following: 
The engineer will ask you for as much information about your current system as possible and schedule a site visit 

During the site visit, they will need access to the areas where the access points are deployed, the switch closets, and the configuration of the WLAN system 

The engineer will use analysis software to gather performance data from the WLAN system and identify performance challenges. They may also conduct an RF site survey.
WHY ENTERPRISE-GRADE WIFI 6E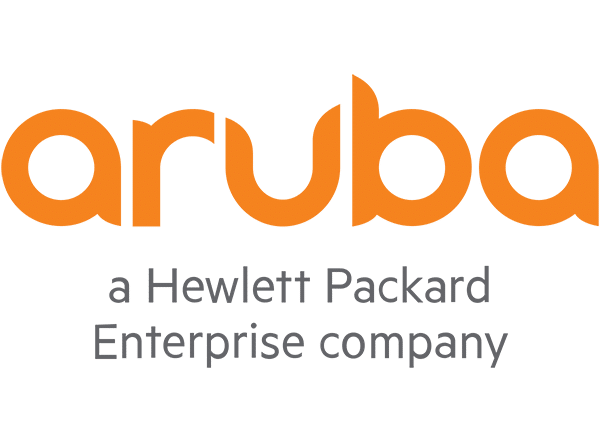 Okay, bear with us while we geek out on wireless. In reality, most people don't shop for WiFi 6, 6E, or any other number. They simply want high-speed wireless that works. It's up to us, the specialists in the trenches, to know the technology. While GMI is a device-agnostic shop, we particularly like Aruba WiFi 6E solutions. This solution has been out for a few years and is 100% the best option currently available. It's backward compatible with WiFi 6 devices, so you don't have to upgrade per se, but to fully maximize the additional bandwidth requires 6E-capable gear. Just as important, going with this solution is relatively similar in price to previous generations, but it future-proofs your organization from falling behind as newer devices demand greater wireless bandwidth. For enterprises that will need more wireless capacity and wider channels to grow, Aruba 630 Series APs take advantage of the 6 GHz band via three dedicated radios. Getting real again with the benefits:
Higher performance

More capacity

Less interference

Ultimate efficiency

IoT and location ready
Want to learn more about WiFi 6E and how our team can upgrade your wireless network performance through our specialized wireless services?
MAXIMIZE YOUR WI-FI, WIRELESS NETWORK PERFORMANCE
GMI will help you maximize and improve your Wi-Fi system performance with our wireless network services. We'll assess your system, identify problems, and give solutions for improving performance to increase productivity within your business and make everyday operations easier. 
Call us at (480) 998-0555 and discuss your needs with our support team.