WE'RE BUILT
TO SOLVE YOUR WIRELESS NETWORK CHALLENGES
Your expectation is flawless high-speed wireless connectivity, everywhere and all the time. Nothing else could be acceptable. Fortunately, you've come to GMI.
Our wireless network team will:
Thoroughly understand your business's needs and provide data-driven recommendations to

resolve your speed and connectivity issues

through a wireless network site survey and wireless network consulting services.





Employ best-of-breed hardware to ensure your business has

unhindered access to the applications and corporate data

you need with our wireless network design and wireless network installation services.





Proactively monitor and manage your WiFi and network with wireless network management to

safeguard against network downtimes and security threats.
REDISCOVER YOUR WIRELESS NETWORK'S POSSIBILITIES
Accelerate productivity, collaboration, and information sharing with efficient wireless solutions tailored to your needs. Wireless assessment, site survey, network design, and management — we deliver wireless that works so well, you never give your wireless network a second thought.
ENTERPRISE WIRELESS
NETWORK SERVICES

WIRELESS NETWORK CONSULTING:
WE'LL GUIDE YOU THROUGH EVERY STEP
Wireless network consulting from GMI is the foundation for improved connectivity and speed of your wireless network or WiFi. Our team of industry-certified specialists performs a network health check of your existing Wireless Local Area Network (WLAN). The result of this thorough audit is a detailed and actionable report that outlines the current status of your network's effectiveness, and our recommendations for greater operational success. Good stuff.

WIRELESS NETWORK SITE SURVEYS:
KNOW THY NETWORK STRENGTH
This second, pre-assessment service informs your next-generation wireless solution. With a wireless network site survey from GMI, knowledgeable boots are on the ground. Our team comes to your facility, or other physical environments, to record detailed measurements of the space needing a wireless network installation or improvement. The detailed report contains a wireless heatmap that visually illustrates the wireless network strength of your current WLAN setup. This valuable data is all you need to validate your current challenges and identify areas for upgrade investments.

WIRELESS NETWORK DESIGN & INSTALLATION:
TAILORED TO MEET YOUR NEEDS
Take the next step towards wireless awesomeness. With a consulting report and wireless site survey in hand, you are ready for GMI's wireless experts to design and implement the wireless network of your dreams — one that significantly improves your business's operational efficiency. Created remotely or onsite, our designs contain specific hardware and configuration guidance for easy implementation and to perfectly fit your needs. They are ready for handoff to our first-rate wireless installation team or any other of your choosing. Either way, we're here to help however you need us.

WIRELESS NETWORK MANAGEMENT:
WE'RE AT THE HELM SO YOU DON'T HAVE TO BE
Ongoing wireless network management is the critical final step for flawless, fast, and reliable wireless network victory. To ensure your wireless network maintains optimal performance, you need a specialized and dedicated partner. Hey, that's us. Our managed wireless service will ensure your WLAN infrastructure is always at peak performance, your business data is securely protected, and your WiFi access provides seamless mobility for employees and guest users. Plus, you'll receive regular reporting to keep you in the know. In other words, we've got this expertly covered, so you get the wireless network of your dreams — reliable, high-speed connectivity everywhere all the time, worry-free.
WHY ENTERPRISE-GRADE WIFI 6E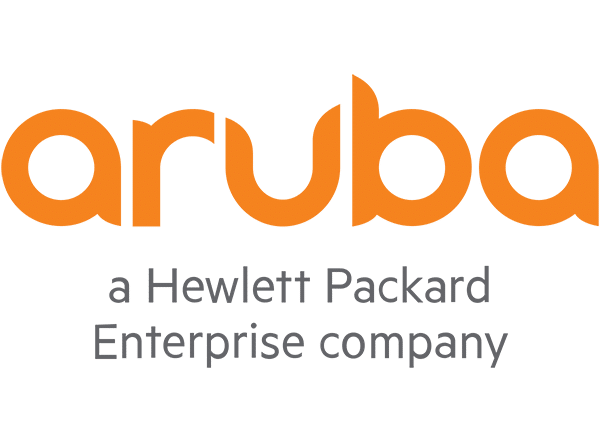 Okay, bear with us while we geek out on wireless. In reality, most people don't shop for WiFi 6, 6E, or any other number. They simply want high-speed wireless that works. It's up to us, the specialists in the trenches, to know the technology. While GMI is a device-agnostic shop, we particularly like Aruba WiFi 6E solutions. This solution has been out for a few years and is 100% the best option currently available. It's backward compatible with WiFi 6 devices, so you don't have to upgrade per se, but to fully maximize the additional bandwidth requires 6E-capable gear. Just as important, going with this solution is relatively similar in price to previous generations, but it future-proofs your organization from falling behind as newer devices demand greater wireless bandwidth. For enterprises that will need more wireless capacity and wider channels to grow, Aruba 630 Series APs take advantage of the 6 GHz band via three dedicated radios. Getting real again with the benefits:
Higher performance

More capacity

Less interference

Ultimate efficiency

IoT and location ready
Want to learn more about WiFi 6E and how our team can upgrade your wireless network performance through our specialized wireless services?
WIRELESS NETWORK SERVICES PRICING
You're going to hate this answer, but it depends. That said, GMI wireless network services are broken out so you can strategically benefit just from the services you need. And every offering is customized for your exact environment and needs for maximum efficiency. So no matter how we help you achieve your wireless goals, you'll find great value with our::
Wireless Consulting

Wireless Site Surveys

Wireless Network Design

Wireless Network Installation

Wireless Managed Services
WHY NOT EMAIL OR CALL A WIRELESS NETWORK EXPERT TODAY?
Fill out the secure form below or give us a call at (480) 998-0555.