Your IT team is overwhelmed. Internet of Things (IoT) trends over the last decade have created an increasingly complex IT environment for businesses, large and small. Your team is stretched thin, balancing mobile device management (MDM) tasks against other systems' modernization and maintenance priorities. As a result, reactive and ineffective processes are used. 
"In many cases, companies wait for devices to show signs of poor health – or fail completely – before taking action. And those who do attempt to proactively assess device performance do so at the most basic level, relying solely on physical inspections, human decision making, and paper-based reporting," according to Nicholas Sawyer from Zebra Technologies. 
Hallmarks of an Ineffective Device Management Process
Paper-based device metric recording and tracking

Reactive and manual device diagnosis

Experiencing mobile device failures monthly

Mobility issues have increased over the past three years
If even one of the hallmarks hit a little close to home, its time to start thinking seriously about the connection between your business's mobility and profitability. How will your business grow and your operations scale up with an inefficient mobile device management process? Simply, it won't.
Mobility and Productivity Are Synonymous
There's no getting around it. When a mobile device is down, your worker is not productive. In the few minutes it takes to retrieve a replacement device, your worker is not selling, sorting, picking, scanning, packing, tracking, loading, or delivering.  The impacts on your business ripple through operations and directly impact your bottom line.
Examples of Device Failure Impacts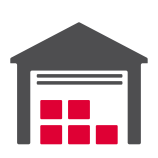 Your warehouse worker uses a Zebra barcode scanner to scan palletized items before being loaded onto a trailer. The device goes down after being unreliable for the last few hours. The worker was slowed, isn't working at all now, and the IT person has another device to manually diagnose. Plus, the trailer doesn't finish loading by the scheduled departure, leading to delayed shipments and missed delivery deadlines.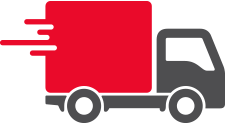 During your driver's delivery route, he uses an RFID reader to validate the delivery of high-end merchandise. A precise digital chain of custody is required. When the RFID reader goes down in the field, that process converts to manual handwritten notes and signatures. The driver is slowed at every delivery, human inaccuracy enters the mix, and back office admins must now digitize paper-based records.

The nurses on your maternity floor use Zebra Technologies barcode scanners for mother-baby ID and matching. The nurses in the ICU use another manufacturer's barcode scanners for medication validation and tracking. When either device brand goes down, your IT team must navigate multiple vendor warranty and maintenance programs, distracting them from the hospital network and critical infrastructure priorities.

The clerk has been struggling with the tag scanner all morning. The line of customers waiting to check out has been 4-5 deep consistently, and the afternoon crowds will prove very challenging at this pace. The clerk is left limping along slowly. Without a centralized device management system, the IT team may not learn about the issue for hours or even days.
These examples and dozens more are why every business should prioritize mobile device management (MDM). Although, do not settle for the average MDM solution. Your business needs a comprehensive mobile device management solution that enables proactive monitoring, provides deep data analysis, and utilizes decision support tools.
You Need Complete Visibility & Insights
It's not enough to track your devices' location and collect simple metrics like battery status. You need operational visibility and maintenance proficiency to protect against downtimes and lost margins. A valuable MDM provider will ensure your mobile device fleet is managed with:
A routine maintenance process

Pro-active monitoring and alerts

Asset tracking and "where is my device?" assistance

Security, wipe/lock, policy management

Expert support, and OEM partner certifications

Real-time insight to all stakeholders
When coupled with traditional break-fix, depot management, and support services, mobile device management solutions provide cost-effective and confident business decision-making while taking the burden of MDM (and worker productivity) off IT alone.
Want to learn more about supporting your existing IT team or outsourcing all IT responsibilities for your mobile device fleet? 
A mobile device management solution from GMI can effectively manage Zebra scanners, readers, printers, rugged tablets, and more. Focus on growing your business, not worrying about the day-to-day challenges associated with your devices.