One of the worst positions a company can be in is running operations on IT hardware that's unsupported. Organizations that don't have a way to keep track of and manage their hardware lifecycle won't know their devices are unsupported until it's too late.
These companies tend to run their equipment until it dies because it keeps functioning and replacing a working device isn't a priority. When organizations run their IT devices into the ground, they experience costly unscheduled downtime that interrupts business operations and shakes the confidence of senior management. This leaves critical stakeholders with the perception that the IT infrastructure – and the IT team responsible for managing it – are unreliable. Proper device management avoids pitfalls such as this.
Device management uses a lifecycle strategy to keep the business and the IT infrastructure supporting it operating efficiently and effectively.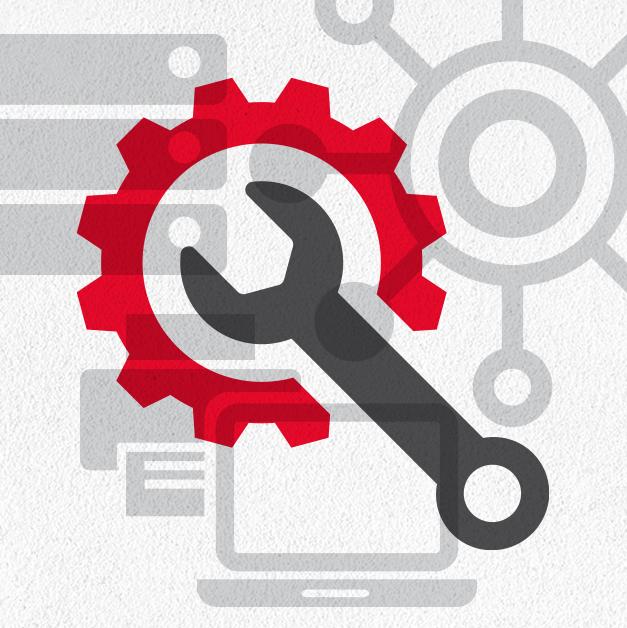 Life Without Device Management
Many companies think upgrading and replacing devices takes too much effort. They figure that if equipment is working, why change?
However, neglecting to update hardware puts the business at risk. Equipment becomes obsolete and suddenly stops working, leading to unplanned downtime and costly expenses in IT hardware, manpower, as well as lost momentum on more strategic goals. Instead, the IT team must immediately change focus from projects that support business growth to performing an upgrade with no plan and no time.
Outdated equipment loses support so when it malfunctions, you can't receive help from the vendor or manufacturer. Instead, your internal IT team is forced to troubleshoot the problem without the benefit of the necessary expertise. Finding out there's no support for critical IT hardware during the middle of an outage leads to poor perception for IT and worse outcomes for the business.
How Device Management Works
When companies work with a managed service provider (MSP) for device management, the MSP should develop a hardware lifecycle strategy. The lifecycle strategy should consider input from company stakeholders so that it aligns with business requirements.
Using this device lifecycle strategy, the MSP can develop a roadmap for the overall device management strategy. The MSP sticks to the strategy and regularly reviews it against the company's evolving needs.
When a business hires an MSP for device management, the ease of paying an expected, set cost replaces the fear of unexpected expenses related to equipment failures. The money is spent on tasks that must be carried out. The MSP uses a rolling schedule to ensure that parts of the infrastructure are replaced, patched, or upgraded routinely before they lose the manufacturer's hardware, software, and technical support or are vulnerable to compromise.
The Benefits of Device Management
Device management has many advantages. When companies work with an MSP for device management, they no longer need to keep track of their hardware lifecycle. Device replacement and repair is triaged so every process takes place at the right time: before it becomes an emergency.
Organizations avoid unplanned downtime and unexpected expenditures from emergency repairs and replacements. Routine patching ensures devices have a lower risk of exploitation by cybercriminals and decreases vulnerabilities in critical infrastructure.
When your business uses device management, you have peace of mind knowing you won't wake up to face a traumatic incident of equipment failure. The higher your company's level of availability, the happier your customers and users will be. IT operations become easier and more predictable, lowering the overall cost of maintaining the environment while allowing IT to focus on strategic projects that continue to support business growth and development. Your company will be known for having a reputation of reliability that encourages trust, promotes customer loyalty, and leads to new growth opportunities.
The Ideal Approach to Device Management
Most MSPs don't handle device management using the holistic approach that is needed to achieve the best results. Instead, many MSPs try to solve more immediate, tactical problems, providing a reactive service to their clients that allows for only short-term solutions.
At GMI, we take a holistic and strategic approach to device management. We assign a Technical Account Manager (TAM) as a dedicated point person for every account. Your TAM regularly reports on what is being done to manage your devices and lets you know where you stand.
To cover all parts of your infrastructure, as part of our device management services, we offer:
Workstation Management
Server Management
Network Infrastructure Management
As a Cisco Partner and certified experts with most common technologies, we have certified expertise in networking and security for effective management of the network and connected devices.