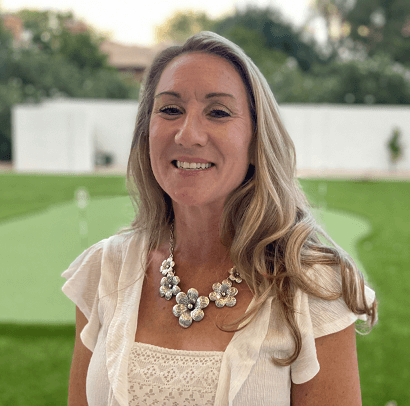 DIRECTOR OF COMMUNITY RELATIONS
Bernadette was born and raised in Phoenix, Arizona, living in Germany for a few years, before returning home to the desert to raise her family. She has an expansive background in customer and client relationships, dedicating 20 years of service to occupational development and community involvement. Joining the team in 2014, she has been an integral piece to the growth and maturity of the organization.
As a mother of three girls and a zest for volunteerism, Bernadette keeps her calendar chock full with both familial and social commitments. She is a lover of Oprah, making it a priority to watch Super Soul Sunday weekly. When in need of a recharge, you can find Bernadette sipping on coffee, going on a hike, or listening to The Alchemist. 
A dreamer herself, Bernadette's focus and passion for helping people make her an essential asset to the GMI team. Her smile and enthusiasm for life is contagious to both our internal and external communities.